Step One - Parking
We recommend parking on either side of the mall close to the Food Court or Center Court. Tickets and wristbands will be available in two places this year.
Step Two - Get Your Wristband
Purchase tickets, or confirm your online purchase and pick up your wristbands just inside the Food Court entrance or at Center Court. Stop by the ID Check station if you want drink tickets. Then walk through the mall, "tasting" along the way! You must have a Denton Kiwanis Club wristband on to be served. Special drink wristbands and tickets required for adult beverages.
---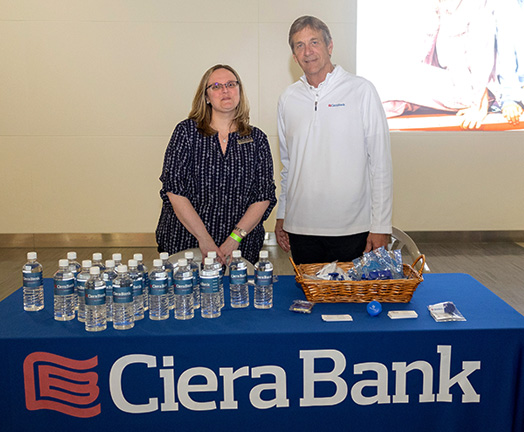 See Full List of Food Vendors
Event Location
---

WHERE: Golden Triangle Mall in Denton, Texas
DATE: Thursday, March 30, 2023
TIME: 6:00 - 8:00PM
BENEFITING: The Denton Kiwanis Children's Clinic
FEATURING: GREAT FOOD and Live Music from Denton High School Jazz Band and Guyer High School Choir and Sojourn LIVE
---
"We Love Being Involved and Supporting the Community!"
I like being involved in The Taste Of North Texas and supporting the community. We are a cocktail bar that doesn't serve food, but creating a quality food dish or cocktail are pretty much the same. Miss Angeline's has a 'mocktail' program and it's fun to create something that all ages can enjoy during the event and support such a great cause at the same time.
Jeremy Dean,
Miss Angeline's House of Fine Taste